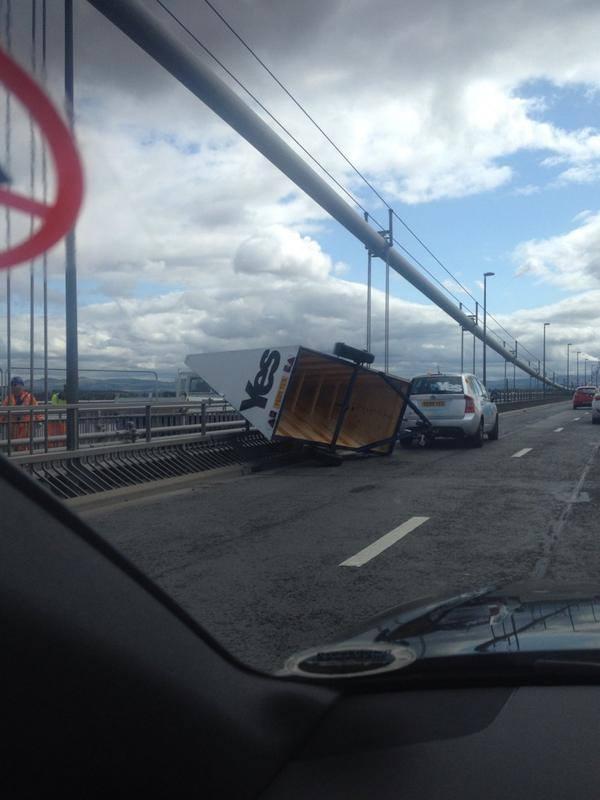 Trivia time – this is all over Twitter today. Couldn't resist sharing.
(Sorry, I don't know who owns this photo but I'll acknowledge if the happy snapper concerned lets me know)
Footnote 30 July 2014 – some late tweets on the subject
@allandssmith – I understand that someone's pride was hurt. Perhaps he'll pay attention to high wind warnings on the FRB…
@yescar2014 – @allandssmith I'm not a daft bastard. I'd cross via Kincardine if there was any sign of wind being an issue
@allandssmith –  You crossed the FRB in high winds towing a glorified sail.. I beg to differ.

@yescar2014 –  Crowdfunder to repair wind damaged YES trailer : www.indiegogo.com/…